"I don't think we've played our last game"
Volcanoes CEO ponders an uncertain future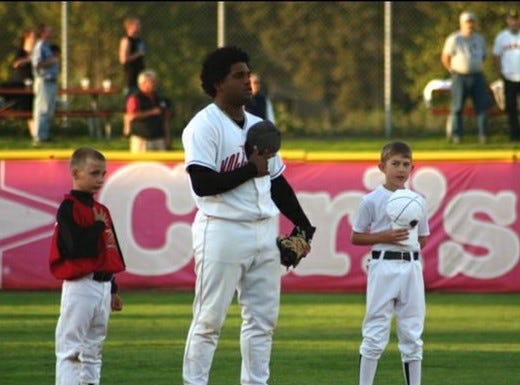 Photos courtesy of the Salem-Keizer Volcanoes
The Walkers are a baseball family. That much needs to be understood straight off. "It's always been a family business," Volcanoes CEO Mickey Walker laughed when I caught up with him last week, "starting with my grandfather being our first Public Address announcer and radio guy." The Walkers have owned part or all of the franchise that is now the Salem-Keizer Volcanoes for more than 30 years and their association with the San Francisco Giants dates back a quarter of a century.
Jerry Walker, Mickey's dad, originally bought the Bellingham Mariners with a business associate in 1989. Bellingham, tucked in the furthest north-west corner of Washington, had been part of the Mariners's organization since their inaugural season and was staunch Mariners country — especially having just hosted a 17-year old Ken Griffey Jr. for his sensational pro debut two years before. But in the mid-90s, Seattle's front office set their eyes upon the much closer Everett team (who played just about 30 miles from the Kingdome) and jumped affiliates. The spurned Bellingham fans never warmed up to the new relationship with the Giants, and Bellingham's attendance quickly fell to the bottom of the league.
Despite that somewhat stilted beginning, Jerry Walker was able to extend the club's relationship with the Giants and pulled off a coup following the 1996 season — moving the club to the Salem suburb of Keizer, OR, and a brand new $7 million baseball facility. The move a golden era for the franchise — and the Giants organization — as the newly named Volcanoes would win seven division titles and five league championships over the next 12 seasons.
And for Mickey, who was born to Jerry and his wife Lisa that same year, Volcanoes Stadium would serve as his home away from home from the start. "Volcanoes Stadium was built in 1997, that was when our first season was, and I was born in October of 1997 — so I've grown up at the stadium and in the business for all the 22 years of my life."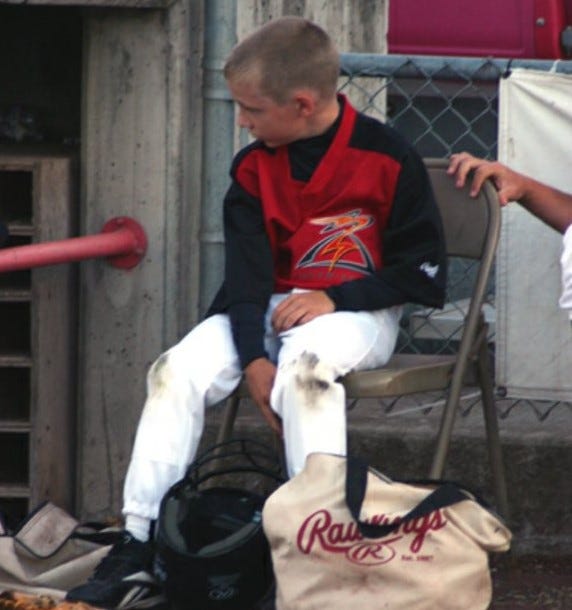 There's not a job or task to be done at a minor league park that Mickey Walker hasn't done at some point. We he was five years old he began shagging home run balls during batting practice — he got paid a handsome 50 cents for every ball that he returned. From there it was working the concession stands, tending the field and grounds, and, of course, the decidedly unglamorous janitorial duties that come with maintaining a ballpark. "As far as what I've done for the Volcanoes it's been…just everything."
And there's probably not a homegrown Giants' star he hasn't gotten to know. Salem-Keizer has more often than not been the first professional home for the Giants biggest draft picks. Tim Lincecum debuted there (though he pitched his way out of the league in two games), Buster Posey, Brandon Crawford, Joe Panik, Joey Bart all spent at least some of their first summer in Salem. A 20-year-old Ryan Vogelsong helped pitch the Volcanoes to the first of their five league championships back in 1998. The sharp-eyed among you may have spotted a skinny 18-year old Panda in the picture at the top of post. He was on the 2005 edition.
Enhance: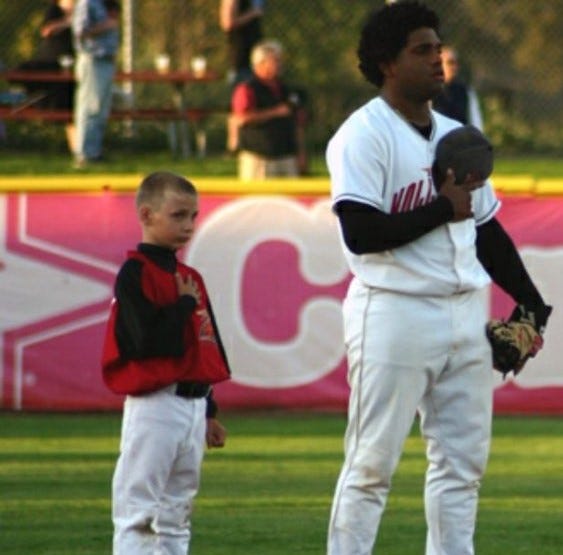 Sandoval and his Volcanoes teammate Sergio Romo were particular favorites of young Mickey, and a few years later when Bobby Evans was able to secure him a spot as a Giants' bat boy, the pair were eager to greet their young friend again and introduce him to AT&T.
Seemingly every corner of Volcanoes Stadium holds a happy memory for Mickey. But the park is quiet these days and whether there are still memories to be made there …is suddenly very much in doubt.
"We're doing ok. We're following the quarantine guidelines as put in place by our Governor. So we're doing our work from home. The stadium offices are closed. We're doing our best to try to keep people engaged with Volcanoes. But it's been brought up to me a couple of times — it's possible that the Volcanoes will never play another game at Volcanoes Stadium again."
That possibility is the result of an existential pincer move that has descended with terrible suddenness upon the Walker family. Last fall, the Volcanoes were identified by the New York Times as being one of 42 minor league teams slated for elimination by the draconian MLB proposal known as the Houston Plan. With the Professional Baseball Agreement that governs the MLB-MiLB relationship up for renegotiation in September 2020, MLB is pushing a radical realignment of the minor leagues. "It's heart-wrenching. You know my Dad worked his whole life to be able to end up purchasing a franchise…And with everything that me and my father and other members of my family have been involved with over the years…it's just hard to put into words what it means."
Within weeks of the Times story Jerry was in Washington DC, making the case for minor league baseball to anyone who would listen in Congress. An online petition was started, "Save Our Volcanoes," (go sign it!) which has so far garnered the support of over 3,800 fans across 16 countries. If you visit the website, you'll find a note there from the former Giant and Volcano Justin Knoedler (who played for the 2001 Champions) who wrote: "There are several minor league ballparks that should be shut down, but this one should not be on the list."
As they worked to stave off the termination of their life's work and joy, the Walkers could at least look forward to one more summer in the sun…or so they thought until the COVID-19 global pandemic changed the way we live. A season that already threatened to be their last was itself suddenly in jeopardy.
"It's affected us greatly. We've had to furlough employees until the virus is over purely because there's nothing for any of them to be doing right now. There's no selling to be done — we don't know when the season is going to start." Because the Volcanoes are a short-season club their operations are smaller than some clubs in AA or AAA. They employee about a half dozen full-time staff year-round and typically hire upwards of 100 seasonal employees once the games start. "Luckily we have done what we feel is a good job positioning ourselves to be able to handle something like this for a short period of time, but it's just a matter of how long this goes on. Right now we're just kind of in a holding period trying to keep our heads above water."
As MLB turns its focus to saving what portion of the major league season they can, some feel it's becoming a fait accompli that they will use the blighted 2020 season to push through the Houston Plan in the upcoming Professional Baseball Agreement. As has been well documented elsewhere, many minor league clubs don't have the financial wherewithal to weather a lost season, and it's possible that facts on the ground could end up accomplishing MLB's objectives better than negotiations ever could — something that has probably not escaped the minds of MLB executives.
But despite extreme challenges looming both near and far, Mickey Walker is remaining upbeat about the future of his family's lifework.
"I don't think that we've played our last game. I don't think that's the case. It is a possibility — I think small — but we have the attitude that we're gonna hopefully get a chance to play this season. Most likely it'll be delayed significantly. And going forward we really believe that major league baseball is going to make the right decision not to steal minor league baseball from 42 communities across the country. Maybe that's a bit of looking on the bright side, but I think minor league baseball has made a really strong case for why these communities deserve their teams."

Editors Note: We'll return to our look at the system position by position on Wednesday with a check on the organization's 3b stock.