Let's Make a Deal: Mike Yastrzemski
It's the worst kind of internet trade, but yeah I'm going there
Despite the Giants playing their way into standing pat — or even becoming buyers at the deadline — I'm continuing my series of seeking trade fits for their players, if for no other reason than the classic: "you gotta respect a streak!" So far in this series, we've sought deals for:
And today, I'm taking my anti-jinx series to Troll-Master Level with a topic that is sure to stir up winces and recriminations: the idea of trading Mike Yastrzemski.
I want to be perfectly clear about this. Mike Yastrzemski is the best thing about Giants baseball. That was true in 2019 when Buster Posey and Madison Bumgarner were still here. It's true in 2020 when Joey Bart and Logan Webb have arrived on the scene. It promises to be true in 2021 when The Rebuild officially releases its Artists Renderings of their finished product.
The strides Yaz has made at the plate over the last year are simply extraordinary. He's suddenly become the world's greatest proponent of Ted Williams' theory of success: "get a good pitch to hit!" He's produced an astonishing 50% improvement in his walk rate in 2020 — laying off an entire Pitching Ninja encyclopedia of nasty dippers and diverse divers. You don't need the stat line to tell you that; you can see it manifest before you in the pitches he spits on at the plate — metaphorically, that is, no spitting allowed in COVID times!
And as fun as the Yaz Story has been for us fans, we can only imagine how much pleasure the front office takes in him. He's THE essential rebuttal to every conceivable critique of The Churn.
"Connor Joe!"
"Yeah but Yaz!"
"Joe McCarthy!"
"But Yaz!"
"Dany Jimeñez. Aaron Altherr. Tyler Heineman."
"Yaz! Yaz! Yaz!"
You can see how impregnable an argument it is! You thought you were promised a Justin Turner? A Max Muncy? We got your Muncy right here, pal! And that's not to mention the credit he helps shine on the current coaching staff, with hitting coaches Donnie Ecker and Justin Viele getting special commendation from the players.
Even if Farhan Zaidi very smartly and appropriately deflects the credit for the player he's becoming to Yaz himself, he's still an elite level Proof of Concept. He's a walking, talking, one-person, four-star job approval rating for anybody who makes a living at evaluating and acquiring talent.
He's also the best and most popular player on a team that is sorely trying to re-establish itself in both the standings AND the stands. Moving him now, when he's literally the best player in the game — LITERALLY! 2.0 WAR in 31 GAMES! — would incite a fan revolt of levels even the Gabe Kapler hiring didn't match.
Beyond that consideration, there's tremendous risk involved in moving a player like Yaz. Every organization in baseball has 10 years of scouting reports on this guy that all say: "Nice Org Player. Good in a clubhouse. Maybe 5th OF if things come together just right." Those reports are all fed into the models that every team's Analytics Department has created and those models don't suddenly switch from outputting "Org Guy" to "SUPERSTAR!" overnight the way our dumb lizard brains do when we watch a game winning home run or a gravity-defying catch and say "THAT'S OUR GUY!"
A quick check of Fangraphs can prove this point. Every player page includes an updated ZiPS projection for the rest of the season which incorporates the new data (all 31 games of it) into the player's history. For Yaz his current Rest of Year ZiPS projection sees him hitting just .260/.345/.494 the rest of the way. That's good for a wRC+ of 118 which would be a mighty bit of regression from his current heights of 172 wRC+. That projection also sees his walk rate dropping from current 16.5% down to a respectable, but not elite, 11% the rest of the way. All of which will account for just 0.7 WAR in the final 25 games. This is likely the view of Yaz that many other teams will take just now as well.
The transaction slippage — the difference between his real worth (or at least our expectations of his real worth) and the market's valuation of his worth — on a player like Yaz is going to exceed maximum recommended dosage for nearly all teams.
So even though, yeah, he's 30 and maybe he doesn't have a long peak in front of him and maybe he won't be our brown-eyed, handsome man for "the next good Giants team™" and perhaps there's a chance he can be turned into some precious, precious young prospect talent ….ohhhhhh……prossssspecccttttssss…..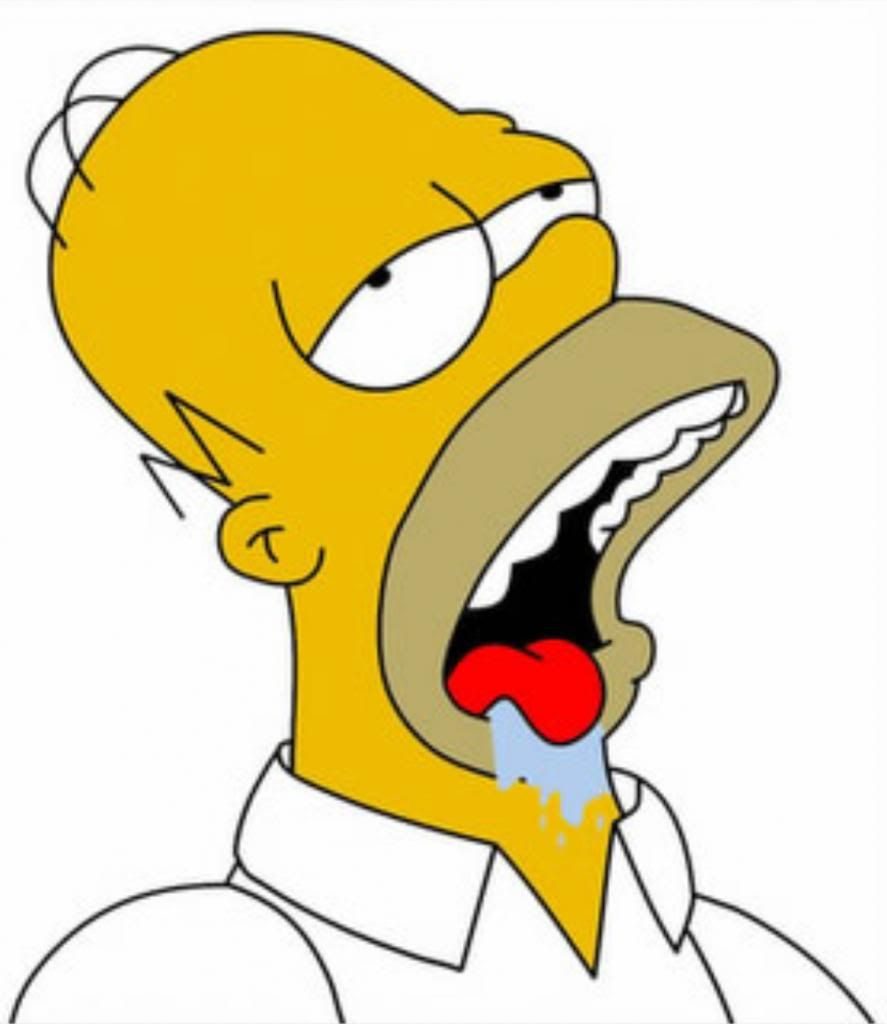 Sorry about that! Yes, some precious precious young prospect talent who would be synced to the Ramos/Luciano/Canario group for a Prospect Supernova….the likeliest outcome is that he couldn't possibly be moved for a fair or appropriate return of talent if the last five weeks represents his true value going forward a bit.
History tells us that prospect-for-veteran trades invariably favor the team acquiring the vets — even though our dumb lizard brains remember the ones that favor the team getting the future star. They're all John Smoltz for Doyle Alexander, right? The vast majority of prospects moved in deals turn into trivia answers ("Man, you remember who they got Yaz for?"), not stars.
So have I set the stage appropriately for why this can't and shouldn't happen? The risk involved in moving Yaz is too much to bear. End of story. The Giants front office has a bonafide win in hand — they turned career minor leaguer Tyler Herb into a Star, Capital "S." Once you've traded your broken down milk cow for magic beans and the beans led you to the goose that lays the golden egg….what exactly could another milk cow have to offer to tempt you into trading the goose for it?
Really from every single perspective the best choice here is: Yaz becomes the cornerstone, the building block, the sage who helps young players transition into big leaguers, teaching them what it means and how it's done and how to care and how to carry themselves. He becomes a 5-Win hitting version of Ryan Vogelsong with the locker-room caché of Jeremy Affeldt and Hunter Pence combined. The Captain. The Guy they all look up to. The One we remember with a special fondness.
That's what we want. That's probably what the front office wants (although The Churn probably has remarkably addictive properties). That's what everyone wants.
However, I just failed to execute a trade in our previous installment of this series and, you know, if I can't even manage to bring a fictional trade to a successful conclusion when I'm the only one doing the negotiating, I'll really have to start questioning my capacity to execute a concept.
So here's my compromise: Yaz stays — UNLESS one specific scenario plays out.
The Scenario
For this to work, I need a team that thinks of itself as "small market" and conducts its affairs accordingly. I need a team that values controllable years and value/$ above all other considerations. I need a team that has spent too long a period of frustration in a contention window that is threatening to close. I need a team that can't wait until 2021 because the team slogan for next year might well be: "2021: Shut That Window, You're Letting all the Dang AC out!" (Which, you may just want to shop your PR contract around a little bit if it comes to that) I need a team whose OF production is "avert your eyes" dreadful. And I need a team that has a plethora of high level talent to give that represents both near-term and far-term value.
Yes, indeed, what I need is that Cleveland Baseballer team.
Cleveland satisfies every particular in spectacular fashion. Are they cheap? Oh MY YES! Does GM Mike Chernoff take seem to take more joy in referring to the acquisition of "controllable years" than the players themselves? He didn't go to Princeton for nothing, you know!
But what really makes this such a tantalizing pairing is these three elements:
Cleveland's generational star Francisco Lindor figures to go the way of Mookie Betts next winter as he enters his walk year. Owner Paul Dolan issued his infamous statement that Cleveland fans "enjoy [Lindor] while you can" before last year and "while you can" doesn't figure to extend to "Opening Day, 2021." If Cleveland wants to ride Lindor to end what is now the longest championship drought in baseball, it will likely have to happen this October.

Cleveland has proven themselves to be adept at spinning straw into gold when it comes to their pitchers. Corey Kluber's own teammates in AA San Antonio barely noticed when he was traded to Cleveland in the Ryan Ludwick/Jake Westbrook three-way deal. Four years later he was the American League's most dominant pitcher. Mike Clevinger was a good solid prospect with four decently average pitches and a TJ scar when the Angels traded him for Vinnie Pestano. Cleveland made him an ace. Shane Bieber was a nice, control-oriented "pitchability" righty slated for the backend of a rotation. Cleveland made him an ace. Zach Plesac was… really nothing! Cleveland appears to be turning him into an ace. See a pattern here?

For all the boost Cleveland is getting from a pitching staff that delivers elite level performance annually, its position players are a collection of sandbags tied around the ankles. Cleveland hitters are 22nd in baseall in team WAR collecting a total of just 1.9 (that's less than Yaz by himself if you're counting). And if Cleveland's pitchers are their Houdini Act and the hitters are the sandbags? Then the OF is surely the steamer trunk the chains AND the ice-flow on top of the river. You are truly treading on "Abandon All Hope, Ye Who Enter Here" territory if you focus on the OF. But here goes: Cleveland's OF have been bcollectively atrocious, posting the league's worst "production" — if you want to call it that : -0.8 below replacement level as a unit. It's HARD to be that bad!
You can see the logic on both sides. Cleveland can add an impact bat at league minimum wages to make a last run at a ring with this Lindor-led core. And when they move Lindor in the winter, they have a cornerstone bat (still at league minimum) and their magic pitcher development elves to build around going forward.
The Giants, on the other hand, have a chance to acquire at one go a core pitching staff to pair with their Bart/Ramos/Luciano group for the future World Series contenders they hope to be. There's a real fit here! And we do have some templates to look at for guidance. The Adam Eaton blueprint isn't perfect — but he was cost-controlled for the long term and 28 years old coming off a six Win season when Chicago dealt him for Lucas Giolito, Reynaldo Lopez and Dane Dunning. Those were the Nats three best pitching prospects at the time. Giolito and Lopez were the team's #1 and #5 prospects and Dunning had been their 1st round pick that very year (and likely would have been top 5 as well). Yaz is cheap now but he's not fully cost-controlled as his arb years could get pricey if he's really this type of player going forward. But at 30 he represents a player who should never really be expensive at the macro level, is controllable for the long term, and could well be posting a prorated version of 6-8 Win season himself!
[EDITOR'S NOTE: I'm gonna just pause for a second to take note of the varying futures that the White Sox trade haul of three great pitching prospects would go on to have. That deal was a win because Giolito has finally blossomed — and congrats on the No-No, Lucas!. But getting one win out of three "Can't Misses" is a highly successful hit rate. Expecting much more is a sucker's game.]
Another model would be Tommy Pham. A late bloomer like Yaz, Pham didn't make an impact in the majors until his age 29 season when he hit .306/.411/.520 for the Cardinals with both power (23 HRs) and speed (25 SB). Halfway through the following year St. Louis traded the pre-arb Pham to Tampa Bay in exchange for Genesis Cabrera, Roel Ramirez, and Justin Williams. That would be Tampa's #14 prospect in Cabrera (though he was having a breakout year and was St. Louis #4 prospect the next winter), #8 prospect in Williams and a flyer in Ramirez. A year and a half later (after two years of slightly declining production) Tampa would move Pham (now 32 and nearing arb) for established big league masher Hunter Renfroe and promising SS prospect Xavier Edwards (currently Tampa's #6 prospect).
Now I'll be honest — COVID has delivered us something of a twist to this story. Mike Clevinger and the latest Cleveland-stiltskin-delivered ace Zach Plesac were so cavalier about baseball's safety standards, so dismissive of the health and well-being of everybody surrounding them, that their own teammates threatened to walk out on the season if they were allowed to continue on the roster. That's bad!
But it also offers a baseball opportunity. That's….good? It's possible Cleveland would now be willing to rid themselves of a controlled pitcher who's been worth more than 10 WAR the last three years and/or a pre-arb starter who looked to be one of the league's breakout pitchers before getting himself suspended and then optioned out to Alt-land.
But I'm not going to go there. If moving Yaz is a gut-punch, moving Yaz for a couple of guys who were a pottery shard shy of being quite literally ostracized by their teammates is a fanbase/locker-room double whammy that I can't quite countenance here. Allow me a tangent if you will. Ahem: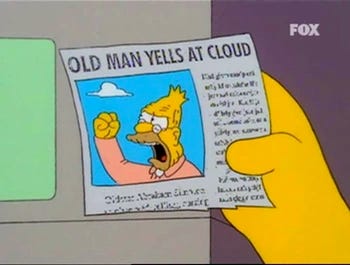 Mike Clevinger is a supremely talented big league pitcher. Zach Plesac might be one, too. They'd add more talent to the Giants for the coming years. But I'd be careful about acquiring them. Character matters. Devotion to the craft matters. Commitment to one's teammates and the task at hand — they matter. These guys' teammates have loudly proclaimed they don't want them back in the middle of fighting for a pennant. I'd be ok mixing them into a staff that already had leaders and a strong culture to fit into. But as the cornerstones of a staff you're trying to build to front a competitive team? This is not the standard of work ethic or commitment I would want to be setting. No matter the talent. The alchemy of creating a winning team is very delicate.
You can write that movie script if you want to, I'll not do it at There R Giants and I'm going to give your movie a bad Rotten Tomatoes review when it comes out. It might be good strategy but it's bad baseball.
Tangent: herein concluded!
Nope. For me the offer has to be heavily laden with Cleveland's treasure trove of pitching prospects. I want pitchers who are near — so I'm taking the reed-thin, oft-injured Triston McKenzie to start with. After years of tantalizing promise McKenzie finally made his major league debut and it was a dazzler — 6 IP, 2 hits, 10 Ks. McKenzie's build has long led to concerns that he can't meet the demand for a pitcher's workload (and it had been two years since he'd been on a mound competitively before last week) but the talent is surely there. Generally a good rule of thumb is you want to add help at deadlines, without subtracting, but with just one start under his belt McKenzie's not established enough for the locker-room to complain too badly. A more established option, however, would be Aaron Civale, another so-so prospect who Cleveland appears to have dipped in their pixie dust.
But neither McKenzie nor Civale is enough to make this tempting. We need an overpay to make this work. It HAS to be an overpay. So let's also collect lefty Scott Moss as well. He just came over from Cincinnati in the Trevor Bauer deal last year but Cleveland's been very high on what they've seen from him so far. He's got a big slider and a solid low 90s fastball that both get swings and misses and he's already reached AAA so he's near ready to contribute.
And then to really make things interesting, we have to add one of Cleveland's fantastically talented 1st round High School selections — right handers Ethan Hankins or Daniel Espino. Both have giant stuff. Espino's fastball hits triple digits with spin rates that are off the charts. Hankins was talked about as a top three pick two years ago before sliding a bit down the 1st round after a senior year bout of arm soreness. Both have solid exposure to Cleveland's highly successful pitching development instruction. And as both were born in the 21st century, so they pair very well with the ETA of Marco Luciano and his gang of teenagers. Espino is doubling down a bit on McKenzie's slight frame concerns, which might incline one towards the 6'6" and broad shouldered Hankins but either one would instantly be the Giants best pitching prospect.
And now I think I've worked my way to an enticing package. Maybe a complex league flyer needs to get added to put the bow on it. It's an overpay. Both ways! It'll hurt like the dickens — for both teams! Neither one will walk away happy. But there's a logic to it for both teams. This is a scenario that tempts:
Final Deal: Mike Yastrzemski for Triston McKenzie, Scott Moss, Daniel Espino and a PTBNL.
Maybe Cleveland needs a touch more motivation to pull the deal and I'd be willing to throw Tony Watson into the package in that case. Some might complain that Yaz' value will be higher in the winter when a little more data gets plugged into teams' projection models and there are more believers that he's developed into one of those sui generis success stories abounding in the baseball world lately. But next winter is too late for Cleveland — they might be interested, but they won't have the Lindor incentive to over-reach. The moment will be gone. They'll be looking at packages for Lindor (which is a different post) not to supplement Lindor.
So there it is, my classic "this would never happen in the real world" internet trade that could maybe happen!
[Editor's Note: This is completely ridiculous! Nobody does this! You don't trade MVP-type players IN THE MIDDLE OF THEIR MVP-TYPE SEASONS AS THE TEAM CHUGS IRREVOCABLY TOWARDS A POST-SEASON APPEARANCE THAT WILL CERTAINLY END WITH YAZ KNOCKING THE DODGERS OUT OF THE NLCS WITH A 9TH INNING HOME RUN! GET YOUR HANDS OFF MY YAZ! THIS WOULD NEVER HAPPEN! DON'T READ THIS IDIOT! IGNORE THIS POST COMPLETELY!!!!]
Well, yeah. There's that too. With the way this Yaz-led team is playing right now there seems to be little chance that Zaidi & Co would allow themselves to even be blown away with an offer at this point. But Farhan was involved in the decision to send Yoenis Cespedes off in return for pitching in the middle of a pennant run one time. Or just maybe this is sort of thing we should keep in mind for the Hot Stove season.
Promise next time I'll find a fit for a player who might actually be traded and maybe bring back someone who can help with the stretch run while we're at it! In the meantime, please feel free to yell at me!
---
This Date in History
1961: 17-year-old Jose Cardenal put the finishing touches on an extraordinary pro debut during El Paso's 19-9 victory over Hobbs. The teenaged OF sensation hit his 35th HR of the season — setting a Sophomore League record — along with a double, scoring four runs, knocking in three, and stealing his 62nd base of the year. He also hit .355 for the season. Not too shabby! The explosively talented teen would be moved up to AAA Tacoma the following year and make his major league debut at 19. Cardenal would go on to have an 18-year career, but almost none of it came with the Giants. The Giants always seemed to be leaking talented OF out of their pockets in those days. At 20, Cardenal was sent to Anaheim in return for Jack Hiatt. Hiatt would spend five years with the Giants as a backup Catcher, but after his playing career was over he would return and spend nearly 30 years with the organization, including 16 as Farm Director.
2008: Buster Posey cracked his first professional homer in the first inning of the AZL Giants' 9-3 victory over the Royals. He went on to add a double and a triple and two walks. After signing at the August 15 deadline, Posey had only a brief tuneup in his pro debut, spending a week in the AZL camp where he went 10 for 26. After that he played a season-ending series in Salem-Keizer, ending the year with a three-hit, two double performance against Vancouver. Nothing fancy, just a tasty little premonition of things to come. Posey would supplement his debut with a stint in the short-lived Hawaiian Winter League, where he'd hit .338 over 84 PA and no doubt, enjoy the tropical sea breezes.
2012: Xavier Nady had three hits including his 5th and 6th HRs with Fresno in the Grizzlies 6-3 win in Reno, a game won by starting pitcher Yusmeiro Petit. Nady had spent most of the year with the Nationals but after battling an assortment of injuries the Nats released him at the end of July and the Giants, looking to supplement their roster for the pennant run signed him on August 5th. In the final week of August Nady went 8 for 20 with 3 HRs, was deemed ready, and was brought up to San Francisco on September 1. A week later Petit, too, made the trip to San Francisco, returning to the majors for the first time in three years. Petit would appear in just one game in 2012, starting the final game of the season. But he impressed the staff enough to get a long look the following spring and made the 2013 Giants out of spring training.
---
Another sighting of a Giants prospect, as 2017 2nd rounder Jacob Gonzalez is spending the month up in Seattle at Driveline's facility. Gonzalez has a strong frame for power and a decent idea at the plate, but so far in his career he's really struggled to keep the ball off the ground. He's a great candidate for swing changes that allow him to use his power by putting balls in the air:
Also Kyle Haines had a pretty meaty conversation recently with Marty Lurie and he had a lot of insight into the routine of the Alternate Camp and a lot of comments on specific players including Steven Duggar, Camilo Doval, Luis Basabe, Conner Menez and more. The note on Yolmer Sanchez working with Marco Luciano and Will Wilson on their defense was particularly encouraging. I recommend listening to the full 20-minute segment:
And finally, Maria Guardado's Q&A with Will Wilson gives us a great feel for the mental grind of the Alternate Site for players: