Sep 17, 2020 • 37M
There R Giants Pod-14 with Kyle Goings
Talking all things related to the SF Giants minor league system.
Kyle Goings, better known to Twitter followers as @CoveChatter stopped by to discuss his Defensive Independent Game Score (DIGS) system. We talked about how the Giants current pitching is performing through the lens of DIGS as well as what DIGS thinks about Giants pitching prospects on the way up.
This was a really fun conversation, but we just scratched the surface of all the work Kyle has done —which includes scoring performances throughout major league history as well as the contemporary game. You can find all of this at Kyle's DIGS website and I highly recommend giving it a look. You can also follow Kyle's DIGS-specific Twitter account @DigsPitcher.
For our conversation, I referred to several graphics that Kyle shared with me beforehand that I'll drop below. First DIGS scores of the 2020 Giants rotation:

And then the DIGS scores for Giants pitching prospects in 2019: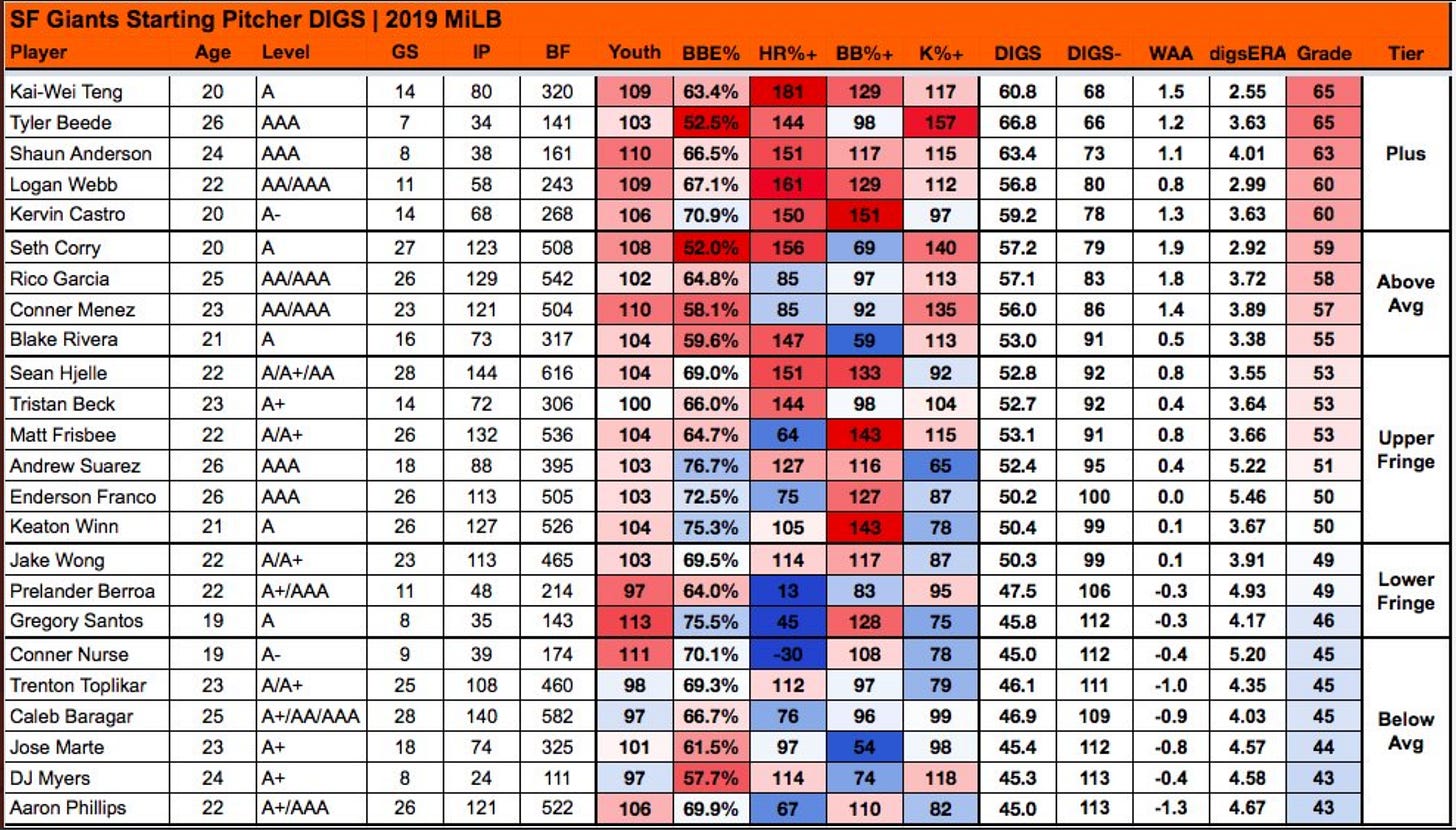 Intro/Outro: "The Shape of Things to Come" by Max Frost and the Troopers