Giants Depth Chart: LF
Time to get serious...
Rubber. Meet Road.
We've only got five positions left and basically all the system's real star power is wrapped up in them — that's not a coincidence! If we were to take this entire exercise I've been working at and extrapolate from it some not-too-distant-future contending Giants team, the positions covered up to now are likely to be the homes of our future Joe Paniks, Jose Uribes, or JT Snows (solid contributors on playoff teams) if not our Hal Laniers or Neifi Perezes (giant sinkholes of suck so bad they personally prevent good teams from making the postseason). Or another way of looking at things: they help identify areas where the Giants might need to go outside the organization to acquire talent (the fact that we've already dispatched both LH and RH pitching is particularly worrisome).
Here's the list so far:
1b Depth Chart
2b Depth Chart
LHP Depth Chart
3b Depth Chart
RHP Depth Charts parts I, II, and III
There are players to like in those depth charts, and in Luis Toribio and perhaps [name your favorite sleeper candidate here] maybe even a couple of players to love. But now we come to the crux of the future value. IF there is going to be a future-contending team, it's the following positions that are going to carry the freight of that team's value — the three OF spots, SS, and Catcher (though the caveat from my 3b Depth Chart regarding Marco Luciano's future still applies here).
Only one problem: I have no idea how to rank these positions! I've been putting off getting to this point precisely because I've changed my mind so frequently about their relative strength and importance. Here is an exact visual representation of my brain trying to bring order to this situation: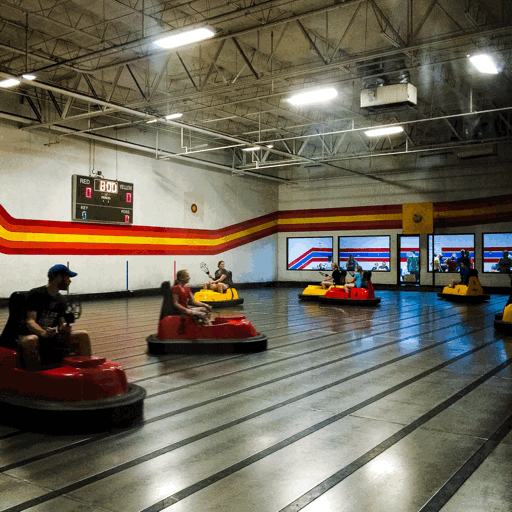 Yeesh! That's no way to produce content!
The key, of course, is a little "playing god" exercise wherein we try to imagine where the core guys are going to end up defensively. Currently, four of the Giants' six best prospects (in my ranking) all line up in CF. Will any of them end up there? And if not CF…where? That's what I'll try to answer over the next few posts.
Of course, I'll be wrong. You will disagree with me and I will be wrong. That's a given. Were we trying this exercise back in 1958 (see today's OTDIH below), we would have been wrong, wrong, wrong trying to line up the Wagner/Alou/McCovey trio waiting in AAA (unless we predicted a boat-load of bad trades that failed to return equal value). So, let us plunge into error with abandon and not look back to the safer shores of certitude.
The fifth best position, in my opinion, is LF. And the really good news is: it's fronted by, not one, but two excellent prospects! The sharp-eyed among you will have already identified who I think the big one is!
Top Tier
Hunter Bishop, 21 yrs old, .229/.438/.429 over 146 PA between AZL and Salem-Keizer
Jairo Pomares, 19 yrs old, .324/.362/.465 over 229 PA between AZL and Salem-Keizer
Let the explanations commence! Why, pray tell, have I put the fastest of the major CF prospects in LF? Excellent question, fictional reader! Bishop really does move like the football player he was in high school. At 6'5" he can still flash 70 run times and he opened eyes in the Giants organization with his speed on the bases in Salem-Keizer. The athleticism is off the charts and his instincts and routes in CF are solid, so he did look good manning the big field in his pro debut.
Still, as extraordinary an athlete as Bishop is, you have to imagine that a player his size will slow down as he gets into his 20s. The simple fact is, there's not a long list of players who have regularly patrolled Center Field at his height. There are only 16 instances of 6'5" players playing 100 games in a season in CF in the majors — and Dexter Fowler (whose build bears no resemblance to Bishop) accounts for nine of them. It's true Jason Heyward saw regular time in CF last year, after dallying with the position for years, but it's also true that 2019 was Heyward's least valuable defensive season. And the rest of that list is littered with promising players who were slowed by nagging injuries that led to rapid declines (Von Hayes, Alexis Rios).
So the odds are somewhat stacked against Bishop sticking up the middle from the start. And then you add in his arm, which somewhat inexplicably played much weaker in 2019 than it had in previous years. While the arm is the least important physical tool for a CF, the dimensions of Oracle Park certainly make it preferable to play there with an average hose. Taken together it seems to me that Bishop could have the makings of a plus defensive Left Fielder along the lines of his fellow Junipero Serra HS>Arizona State alum Barry Bonds.
But that puts an increased measure of importance on Bishop's offensive game. So instead of focusing on what he can't do, how about we look at what he can do? And what he can do is murderize a baseball.
That's right: pure make-the-pitcher-bend-over-in-pain-while-he-tries-to-regain-his-faltering-sense-of-self-worth-style murderizing! Bishop shows easy plus plus power — between his height, his strength, his long levers, and the natural loft in his swing, it would be surprising if his power weren't awe inspiring, to be honest. That's never really been in question. But what has been in question has always been his ability to hit. It's what got him to college campus rather than being signed out of high school — where most of the kids with his level of physical ability tend to get plucked out. It was the question following his sophomore year at ASU, and honestly it's a question that still lingers after scouts were left uninspired by Bishop's pro debut.
Short season stats are more or less meaningless, especially in a pro debut stint, and the Giants have talked a lot this winter about the context surrounding Bishop's NWL campaign (he had a long layoff after the college season before signing). But the simple fact is you'd prefer to NOT have to explain away why a top 10 pick struggled against the lowly competition of the Northwest League. You'd prefer NOT to hear scouts talking about bat paths and plate coverage and being overly passive. It's nothing to get too exercised about — just check out 2018's third overall pick Alec Bohm's first two seasons to get a sense of what can change between the first and second year. But it is something of a wet dog shaking off in your near vicinity while you're trying to enjoy a day at the beach.
But that's the hand the Giants and Bishop have been currently dealt. And here again is a good litmus test for the new development regime. Bishop brings every tool you could want to build a major league player. And the problems he has are by and large the problems that players his size do tend to have — long levers causing extra strike zone to defend, greater holes in the swing, more complexities in timing. They're the kind of development issues that caused, for instance, Aaron Judge to have fair-sized adjustment periods at every level he encountered (including, famously MLB). Even without rising to those heights, Bishop has the makings of an above average defensive LF, with power to take on the Willie Mays Wall, patience to float the OBP, and excellent speed on the bases. Even with a below average hit tool that's a useful player to have in the lineup. And if the hit tool is brought along some, it's an All Star or more.
You'd generally think a 19-year-old Cuban refugee who showed the kind of feel for hitting that Jairo Pomares displayed last year would be on top of the Buzz List. But 2019 was a rough year for a kid to get noticed in the Giants AZL camp. Pomares was one of the trio of big dollar signings in the Giants splashy 2018 IFA crop (led by Luciano). He was signed as a CF and played mostly RF in the AZL. But he doesn't really move well enough to handle CF or even Oracle Park RF, so Left ends up his likely home, too. And what will get him there is an advanced feel for putting the bat on the ball. Pomares features a quick bat, a direct path to the ball (he really leads with the nob, just the way Barry Bonds preaches), and a natural rhythm for hitting.
He veers a little to the "one tool" type of player, but if you're going to have just one tool — being a left-handed hitter with above average feel for barreling up balls is probably the best one to craft a career out with. The big questions with Pomares will be how much power he develops and whether his aggressive approach gets exploited by better pitching. We'll see how he answers those questions going forward (if we ever go forward), but it would certainly appear that there's the makings of a platoon OF or bench bat if the power doesn't end up above average. And at 19, there's still plenty of time for that to develop.
Major League Depth (aka Two Guys Who Can Really Walk)
Joe McCarthy, 26 yrs old, .183/.301/.328 in 67 games nearly all b/t AAA PCL and IL
Jacob Heyward, 24 yrs old, .209/.357/.339 in 125G in AA Richmond
McCarthy, one of many victims of Tampa Bay's 40-man crunch last year, has a lot of fans in the Giants front office — his name was mentioned a good amount in the abbreviated spring training in that kind of "don't forget about…" way. And it's not hard to figure out why: McCarthy has spent his entire career posting elite walk rates and controlling the strike zone — basically the Platonic Zaidi guy. Unfortunately, like Alex Dickerson, he's also spent his entire career battling back issues that appear to be getting the best of him. These date back to his amateur career, devastating his Junior season at UVA and causing him to slide to the 5th round in the draft. Over 2018-19 he played just 120 games combined as health issues continued to keep him off the field. You can see the appeal to the Giants, but a complementary skill set and an inability to stay healthy aren't a combination that will get a guy a long leash.
Heyward, too, knows his way to Ball 4. He's produced double-digit walk rates at every level he's played, including an elite-level 17% last year in AA. Heyward's the most Three True Outcomes player the Giants have had in their system in years, but unfortunately two of those outcomes dominate. He failed to put a ball in play at all in an astonishing 48% of his plate appearances in 2019. As for the third true outcome, his career high in HRs in just 12 (San Jose in 2018). He's a career .241 hitter in the minors after hitting just .266 in three seasons in the NCAA, so I don't think there's much hope that he'll ever be more than a below-average hitter. Still he's risen to AAA and was rewarded for his work with an Arizona Fall League assignment in 2019, albeit hitting just .184 there.
Lower Level Guys of Interest
Diego Rincones, 20 yrs old, .295/.346/.415 56 K/27 BB in 442 PA in Augusta
Franklin Labour, 21 yrs old, .307/.392/.639 41G in S-K; .215/.282/.299 31G in Augusta
Armani Smith, 21 yrs old, .307/.372/.454 in 43G in Salem-Keizer
Carter Aldrete, 22 yrs old, .257/.360/.389 in 200 PA b/t AZL and Salem-Keizer
Ismael Munguia, 21 yrs old, .286/.343/.376 in 427 PA in Augusta
George Bell, 21 yrs old, .234/.333/.394 in 28G in AZL
It's impossible not to like Diego Rincones, who's the opposite of Heyward in most ways. The 20-year-old Venezuelan is a natural hitter who graduated Summa Cum Laude from the Pablo Sandoval/Miguel Gomez "see ball/swing at ball" School of Hitting. He is an ultra-free swinger who has posted Joe Panik-esque strikeout rates so far in his career. The 13.6% K rate he posted as a 16 year old in the DSL is his career high. And he's not making bad contact either — a career .300 hitter since coming to play domestically, he puts the ball in play with authority at every level. And he even made solid improvements on his approach last year, walking 6% of the time in Augusta (twice his rate the previous summer in Salem-Keizer). The one thing he has yet to show (that he will have to show to make his profile work) is a LF's power. Though Rincones definitely has the arm for RF, his footspeed and movement will restrict him to LF. Though he's a maestro at making bat meet ball that will mean power has to come on at some point to get him where he wants to go.
And, hey, speaking of guys it's easy to love, Ismael Munguia is basically the Nicaraguan embodiment of Rudy — "five foot nothing, a hundred and nothing" — but he plays with abandon and unending energy. He simply throws himself at the game like he's never going to walk on a field again once it's over. The little hustler bears more than a passing resemblance to a young version of his fellow-countryman Marvin Benard, but with a tad more "scoot." He plays hard, he hits, and he's hella-fun to watch.
Franklin Labour has moved glacially slow in his career thus far — he's spent nearly all of his four professional seasons in short-season ball, including three in complex leagues. But after playing in the slow lane for so long, he finally hit the passing lane at Salem-Keizer last year when he homered 11 times in his first 22 games. That included a three-game series in Spokane during which he homered five times. That ultimately earned him a promotion to Augusta for the final month of the season where he batted just .215 with 1 HR and 40 strikeouts in 117 PA. There is going to be fierce competition for playing time at OF spots in the lower levels the next couple of years — so Labour will need some of that Volcano magic to keep earning his opportunities.
Fangraphs put both Armani Smith and Carter Aldrete (Legacy Giant!) into a category they called "Body Beautiful with Power" in their Giants' system ranking. I trust you have formed the correct mental image: both of these guys are ripped, both have big power, and both have some hit tool questions. Aldrete brings some defensive flexibility, but Smith is the better athlete of the two and produced an excellent debut season in the NWL.
George Bell - son of former Blue Jay George Bell and brother of George Bell — is another athletic looking OF who caught some eyes in the AZL in 2018. But he regressed badly in 2019 and will need to take a big step forward when play resumes.
In the best of all possible world's, Bishop makes strides with his swing, rises to the majors by 2022 or 3 and breaks the Barry Bond Curse — giving the Giants a LF who starts in consecutive seasons for the first time since Barry Lamar left us. Building block #1! Let's keep 'em coming as we move on to RF next time out.
On tomorrow's day in history*
Nobody guessed the 1980 Phoenix Giants. That lineup was no-hit by Pittsburgh's Rick Rhoden, who started the year in the PCL as he recovered from off-season shoulder surgery. Not too surprisingly, that Phoenix team was the worst in the PCL, finishing with a 53-95 record.
Guess the team and year (Kyle Haines alert edition!)
Richardson, CF

Copeland, LF

Sandoval, 1b

Yens, DH

Mooney, RF

Contreras, 3b

Maroul, SS

Haines, 2b

Conte, C

Shaver, SP
1958: Phoenix set a PCL season high by slamming five HRs in a 9-5 victory over Salt Lake City. Leon Wagner led the charge with two homers, one of which was estimated at over 500 feet. Felipe Alou, 20-year-old Willie McCovey and the veteran Dusty Rhodes (Pinch Hitting star of the 1954 World Series) each homered as well. The powerful trio of Daddy Wags, Alou and McCovey would go on to hit 938 major league homers between them. Like the major league version of the Giants, the Phoenix team was in their first year of existence, having previously represented San Francisco baseball as the Seals since 1903. Phoenix would blister the PCL in their inaugural season, in large part thanks to their power. Their 205 HRs as a team were 56 more than the next closest club and almost three times more than the lowly Seattle Rainiers (who hit just 70). The 89-win Giants took the PCL title that first year, a feat they wouldn't repeat until 1977.
1983: The Shreveport Captains roster included the 1982 minor league strikeout leaders for both pitchers and hitters: RHP Mark Grant, who struck out an amazing 243 hitters in an equally amazing 198.2 IP (as an 18 year old!) in Class A Clinton; and OF Rob Deer, who struck out 177 times with this same Shreveport club in 1982. In the Captains 4-1 victory over Arkansas, Grant struck out 5 in a complete game victory while Deer whiffed in all four plate appearances, wearing a Texas-sized sombrero. Grant would post yet another 187 innings as a 19 year old in AA. Though he would make the majors at 20, he likely left his best fastball behind him in Iowa, and never lived up to his young promise. Deer led the American League in strikeouts four times while hitting 230 career home runs.
2009: Augusta took a 2-1 victory over Bowling Green thanks to a two-out throwing error in the bottom of the 8th inning. That made a winner of reliever Dan Runzler who threw a perfect 1.2 innings to close out the game. Runzler was just beginning an amazing stretch of 27 consecutive scoreless. In the middle of that streak he was promoted to San Jose and the promotions would keep on coming. By the end of the year, Runzler had played for all four full-season affiliates and made his big league debut completing a remarkable rise. Across five different levels he allowed just 7 runs (6 earned) over 67.2 IP for an 0.80 ERA, while striking out 94 batters.
*"This day" became a victim of my every-other-day posting schedule — May 7 just happened to be more interesting!
---
Some links:
Ben Badler on breakout players who might jump into Top 100 next year (including Luis Matos and Luis Toribio)
JJ Cooper on the latest in negotiations between MLB and MiLB
Pac-12 Baseball program Stock Watch
Baggs and Brisbee Podcast on Giants HRs that don't get enough love
Alex Pavlovic Giants Insider podcast with Austin Slater
Looking at the best three year runs in Dodgers' history
Mike Petriello on the 33-year career of Pitcher George Brunet
Event tonight: John Thorn provides virtual tour of Green-Wood Cemetery