All Time Minor League Seasons: SS
Roger really has a Sad over this installment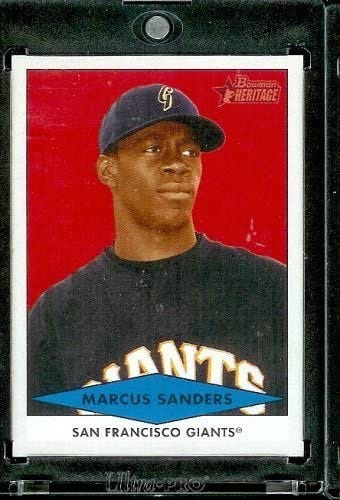 Very soon now. If I wrote this article sometime in the near future — say three or four years from now — it would almost certainly be quite different. One of these two segments would almost certainly be a paean to Marco Luciano. Indeed, the prodigy's 2019 could arguably qualify already as the Giants greatest all time season from the 6-spot. The problem, of course, lies in my conceit. His path is yet untrodden. I can't put Marco in the "Why Didn't He Make It" category because — d'uhh! — he's totally gonna make it! But I can't really put him in the "Future Major Leaguer" category either — because I'm strict observer of jinxes and there's no amount of circles I could turn or ground I could spit on that would make me feel safe from the terrible havoc I might wreak by casting a Marco-jinx. So Luciano's 2019 gets put in a time capsule for a later edition of this series while we explore, well, a lesser tradition…
Pre-Marco: the Giants' history of SS prospects wasn't particularly covered in glory. The best SS prospects they'd had prior to last year were probably Chris Speier, Royce Clayton and Johnnie LeMaster — all top of the 1st round picks and all definitely glove-first players even as minor leaguers. Clayton's .753 OPS in his second season in San Jose is the best offensive season that trio ever produced. Speier might have done more but he was rocketed to the majors after just one minor league campaign. Brandon Crawford's minor league career was beset by injuries that started and stopped seasons in jagged fashion, and after an initial month-long burst in San Jose his numbers were never inspiring. Even Rich Aurilia didn't post particularly strong numbers after coming over from Texas before exploding into the finest offensive major league SS in Giants history.
But that doesn't mean we can't find some superlatives to enjoy (and regret) somewhere in Giants history…
Why Didn't that Guy Make It?
Starting SS
Marcus Sanders, 2005 Augusta Greenjackets (Sally, A), 19 years old
.300/.407/.400, 86 Runs, 19 doubles, 57 SB, 9 CS, 69 BB, 90 K
Yup, this was my guy. Marcus will always be the one who got away for me — avowed lover of speed and the art of the Stolen Base. For a brief moment in time it seemed like the Giants were on the verge of developing a dynamic, speed-oriented elite prospect in the middle of the diamond. A guy who would have been on a trajectory to be part of triumphs of the Giants' even-year dynasty. And then it all just vanished, proving once again the razor-thin margin between success and failure in this game.
Marcus Sanders was an extraordinary athlete — starring as a SS in the spring at Sarasota High School (FL) and a Wide Receiver in the Fall. The latter half of that sentence ended up being the most important element of his athletic bio. Because in his senior year at Sarasota, he dislocated his shoulder during the football season and underwent a surgery that essentially ended his high school athletics career. That took Sanders off the radar of most MLB teams as they prepared their 2003 draft room.
But the Giants had special insight into Sanders' situation. Marcus' older brother Frankie had played pro ball with Giants scout Paul Turco Jr., and Turco knew the younger Sanders matched 80 grade speed and athleticism with tremendous sports intelligence, savvy and work ethic. Turco persuaded the Giants to take a flyer on Sanders under the old "draft and follow" process. They selected Sanders with a 17th round pick out of High School and then followed his progress the next year at South Florida Community College. His dynamic performance at JC (where he led the state with 44 SB) proved to the Giants that his shoulder was sufficiently healed, they signed him in the spring of 2004 and brought him to rookie camp.
There, Sanders made an immediate impact on both the Giants and the scouting community as he helped lead the 2004 AZL Giants to a league title. Though he was a year removed from High School, Sanders was still just 18 years old, not turning 19 until the final week of August. And he quickly began turning heads with both his physical skills and his instincts for, and understanding of, the game. He showed an advanced plate discipline for such a youngster, posting a .415 OBP (on top of a .292 batting average) and once he got on base he was an unstoppable force. Sanders led the league with 54 runs scored in just 55 games, and stole a league leading 28 bases in 32 attempts. He also showed off his core strength, popping 3 HRs out of major league stadiums.
Sanders quickly started showing up on prospect lists. Baseball America ranked him the #10 prospect in the AZL that year (a 17-year-old Pablo Sandoval was ranked #14) and had him as the Giants 17th best prospect that winter. He headed to Augusta in 2005 as potentially the most exciting position player in the system — and he put on a show! Sanders once again posted a .400+ OBP, this time hitting .300 as well. His 57 SB finished second in the league behind future All Star Carlos Gomez, but his 86% success ratio showed how much better he understood the art of base-running (Gomez was 64/88 in base stealing attempts).
His performance earned him a Sally League All Star nod and more prominently, a Futures Game invite. Unfortunately, that was an appointment he was unable to keep. The Giants had moved him from 2b to SS in 2005 to see if he had a future at the all-important position, and midway through the year the throws from the hole started the old shoulder injury barking again. Sanders would play through pain for most of the second half (which earned him almost as much praise from Sally league observers as his other skills) but the injury clearly sapped not only his arm strength but his power at the plate as well. After hitting 5 HRs through May he had 0 HRs and only 10 XBH the rest of the season. Despite the pain and diminished performance in the second half, Sanders jumped up prospect lists — making BA's Top 100 at #65. He was suddenly the #2 prospect in the Giants' system behind only Matt Cain (who had already made his big league debut).
Following the season, the Giants and Sanders decided to try a second procedure on his shoulder. His surgery in High School had tightened the shoulder capsule to hold it firmly in place, and the thought was that it was now too tight for the demands of the baseball diamond and the multi-varied throwing angles that an infielder needs to master. This second procedure attempted to loosen the capsule enough to allow him to play freely. If I told you that he would later have a third operation to once again tighten the capsule could you guess how things went?
Sanders' highly anticipated promotion to the Cal League was a disaster. The shoulder continued to bother him — to the point that he had to stop playing the field and DH just to get At Bats. And unlike the previous year, the injury clearly affected him at the plate as well. His average plummeted to .213 and his OBP barely cleared .300. The power was completely gone as he was reduced to the merest slap and dash. The shooting star was suddenly lost and uncomfortable in every element of his game.
And nothing helped. Nothing ever would. The third procedure did little to fix what ailed Marcus. In 2007, he went back down to Augusta to try to put his game together but he was just a shadow of his former self. Two years in Indy ball followed and then, at just 23, his promising career was over. There would be no dynamic 80-speed SS in Pac Bell Park. And the extraordinary player who combined tools and a mind for the game was just another "could have been" to be remembered only in the obscurest corners of the internet. But here at There R Giants there will always be a place for memories of Marcus.
Why didn't he make it? High School G-Damn Football!
On the Bench
Ryan Cavan, 2009 Salem-Keizer (NWL, A-), 22 years old
.277/.399/.518 9 doubles, 9 HR, 35 BB, 34 K
The 22 year old from UC Santa Barbara had a saucy disdain for singles and a sell-out for power swing that wouldn't work at higher levels, but he had himself a summer to remember in short-season ball finishing in the league's top 10 in slugging and 5th in the league in HRs (tied with teammate and future Championship Giant Chris Dominguez).
Future Major Leaguer
Starting SS
Cap Peterson, 1962 El Paso (Texas League, AA), 19 years old
.335/.414/.599, 176 Hits, 34 doubles, 29 HR, 130 RBI, 71 BB, 82 K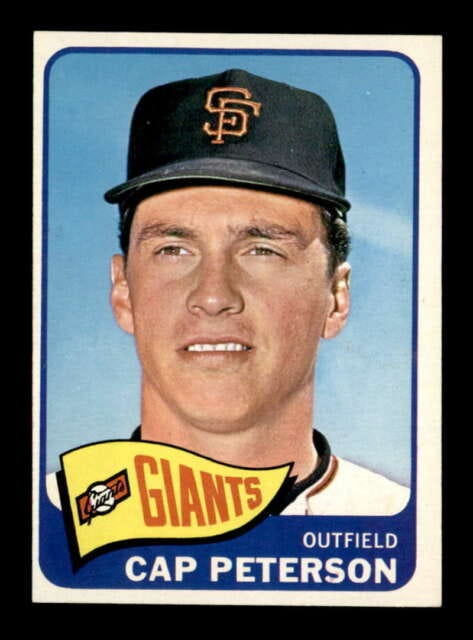 Back in the very earliest days of the McCovey Chronicles site, there was a commenter named SharkRog (not me!) who, besides being the earliest and foremost Tim Lincecum enthusiast (still not me!) was known for a fascinating theory about the 1960s era Giants. The team that finished second for six straight years, he thought, could have put themselves over the top had they made just one innovative change: move Willie Mays from CF to SS. Felipe Alou could have slid over to take Mays spot in CF; Cepeda would have been more or less forced to move full-time into the OF clearing up the Cepeda-McCovey mess, and the Giants would have had a massive upgrade in the middle infield, where by Baseball-Reference's reckoning, they were consistently fielding one of the league's least productive positions.
Setting aside the fascinating merits of that theory, it's absolutely true that the middle infield was persistently a source of trouble for the Giants of the 1960s. Again, looking at B-Ref's Wins Above Average by position, the Giants SS position was 7th or worst in the NL six times between 1961-1968. To make matters worse, they fielded the league's least productive 2b in three of those seasons. Together the keystone positions tended to rack up a NEGATIVE 4-6 WAR for the Giants annually through a half decade of disappointing near misses.
I say all this to note that while moving Mays would have been quite the out-of-the-box concept to fix the Giants most persistent flaw, they had simpler ways to accomplish the same goal — they could have done a better job of developing the talented young Cap Peterson.
Amazingly, when Peterson came along the Giants had already mishandled the development of the powerful young SS Andre Rodgers who they shuffled back and forth between major and minor leagues before ultimately trading to Milwaukee in 1960 in return for the retiring Al Dark (who they installed as their new manager — seriously, they traded a SS prospect for a manager!).
The year before that dubious deal was being transacted, the Giants paid $90,000 to obtain the rights to a 17-year old Tacoma, WA high schooler: Cap Peterson. In 1960 (the very month that Rodgers was heading to Milwaukee), to avoid having Peterson poached in the Rule 5 draft (a common occurrence in those days), the 18-year-old was added to the team's 40-man roster.
Once again, the arcane rules of the day helped undermine successful development. At 18, and with barely 74 professional games in C Class on his resume, Peterson's clock was ticking. And when injuries limited him to just 24 games in 1961, rumors were rife that the Giants would drop Peterson and expose him to the expansion draft that winter. Ultimately, though, they chose to protect the teenager, keeping him on the 40-man.
Within weeks of the 1962 season beginning, they were very glad they had made that choice. We've already encountered the hitter-friendly environment that the Giants El Paso affiliate provided, but there was no doubting Peterson's impact on the field that summer. The El Paso Manager — legendary talent evaluator George Genovese —installed his young SS in the clean-up position, and Peterson took to the role quickly. In early April, he had back-to-back two homer nights, including an extra-innings walk off. In June, he would have a blistering stretch where he ripped off 15 hits in 30 at bats, including a two-homer, two-double night. And on July 7, Peterson would go deep three times, a night which would help him claim the league's Player of the Month honor.
The Texas League was a launching pad, no doubt — Peterson was the fifth player in the league to post a three-homer night that year alone — but Cap was proving to be the class of the circuit. He'd ultimately lead the league in RBI (130) and Total Bases (315) while finishing second in OPS (1.013), third in doubles (34) and fourth in HRs (29) despite being the Texas League's only teenaged player. After the Sun Kings breezed to the Texas League title, Peterson was unanimously voted the league's MVP. By the time that award had been named, Cap had already made his major league debut — just 28 days after celebrating his 20th birthday.
Peterson would be sent to AAA Tacoma to start 1963 but essentially the time for seasoning the 20-year-old had already come to an end. He'd bounce back and forth between AAA and MLB that year and in '64 he'd be in the bigs for good. But only as a bench player. In 1964, his first full season with the Giants, he'd start just one game all season (out of 66 played), and virtually never getting more than 1 at bat in a game. Even more bizarrely, Dark decided to turn the powerful SS into Utility man who almost never played up the middle — LF, 1b, 3b, he'd appear almost anywhere but SS. Ultimately he'd start just one game at SS, and play there just three times, in his 8 year career. While it's true that the far superior fielding Hal Lanier showed up in that same 1964 season (and took over the starting 2b position), it's also true that in 1963 and '64 the Giants gave nearly 1,000 plate appearances to Jose Pagan who posted a <60 wRC+ over the two years and was, by Fangraphs, worth -1.5 WAR. Peterson meanwhile, a 20 year old could-have-been, was immediately shunted into a corner-bat utility profile that he never escaped.
Now Alvin Dark had a long playing career as a SS. He knew what the position demanded. So quite possibly, he was absolutely right and Cap Peterson was neither a major league SS nor an everyday bat. It's certainly true, though, that the Giants took a fairly cavalier approach to getting the best out of the talented youngster and didn't seem to try too hard to see what they had.
There was a happy end to the story though — following the 1966 season the Giants traded their poor-hitting UT OF to the Washington Senators to help shore up their pitching staff, bringing back to the Bay their one time bonus baby Mike McCormick, just in time to get a Cy Young performance out of the lefty. So maybe that $90,000 bonus was well spent after all.
On the Bench
Andre Rodgers, 1958 Phoenix Giants (PCL, AAA), 23 years old
.354/.457/.691, 43 doubles, 31 HR, 82 BB, 71 K
Originally, Rodgers was going to be my feature player for the SS position for this extraordinary campaign. But as he had already made his big league debut for the New York Giants in 1957, and was at the time a 23-year-old five-year veteran of the minors, I ultimately went the other direction. But still, let's pay some respects to the power of this season. Rodgers, a legitimate big league SS defensively, led the championship Phoenix club in nearly every offensive category. His OPS was nearly .200 points higher than his closest teammate. And this was a team that had future sluggers Felipe Alou, Leon Wagner, Tom Haller, and a 20-year-old Willie McCovey.
At it wasn't a total aberration. Rodgers had posted a 28 HR season as a 20 year old in St. Cloud, Minnesota, and added 22 more the following year in Dallas. Rodgers would see major league time in '59 and '60 backing up veteran Eddie Bressoud before being traded for a manager (seriously, Alvin Dark wasn't that great a manager). He'd never deliver on the promise of his minor league career, spending a few years as the Cubs starting SS in the mid-60s before ending his career in Pittsburgh. He was a low average, high strikeout player in an era that didn't appreciate whiffs, and he only managed one double digit HR year in his 11-year big league career. It was an era of sink or swim development and the Giants didn't seem to take too long before pronouncing a decree of "Sunk" and moving on to the next guy.
…
You can find the other "All Time Minor League Seasons":
All Time Catcher
All Time 1b
All Time 2b
All Time 3b
All Time Relief Pitcher
---
On this Date in History
Yep, that was the 2015 Augusta Greenjackets in Wednesday's lineup challenge. They raced to a 9-5 victory over Rome thanks to a big day from Aramis Garcia.
Name the team and the season (honestly I just love seeing these old names again):
Timpner, CF

Wald, SS

Jennings, C

Martinez-Esteve, LF

Schierholtz, RF

Buscher, 3b

Munhall, DH

Ishikawa, 1b

Haines, 2b

Broshuis, SP
2005: Starter Sergio Romo threw 4 more shutout innings to help Salem-Keizer to a 3-2 win over Everett. The 28th rounder had made an immediate impression with the Volcanoes, allowing just 1 earned run in his first four starts while striking out 18 batters in 15.2 IP. And he'd keep the roll going, allowing just 5 ER over his first 9 starts before tiring in late August. Still, the little righty with an unhittable slider made an impression, ending the year with a 2.75 ERA and a tremendous 65:8 K to BB ratio. Romo showed enough in short-season ball to earn a promotion the next year to Augusta where, in mid-season, he'd convert from a starter to a late innings weapon.
2008: Madison Bumgarner lost his first decision since April 18 when he allowed 3 runs in 7 innings to drop a 3-2 game for Augusta. It was Bumgarner's third and final loss of the year, and the 3 earned runs raised his season ERA by .2 of a point — all the way up to 1.94. He did have a season low 2 strikeouts in the game, but he'd take his revenge on Hagerstown in his next start, striking out 11 — one of the 18 year old's six double-digit K nights in his sensational debut season. He'd end the regular season with a 1.46 ERA and 164 Ks in 141.2 IP. The ERA and IP remain Augusta records while the Ks stood as a record until Seth Corry's 2019. Bumgarner then threw two more strong starts in Augusta's run to the Sally league 2008 title.
2015: Aramis Garcia homered for the second consecutive night as part of Augusta's 8-0 win over Rome. After a slow start Garcia had started rolling with the summer and when the calendar turned to July he went white hot. This three-hit night came in the early portions of a barrage in which he had 20 hits over 10 games including six homers and three doubles. The 2014 2nd round pick would hit a blistering .324/.355/.539 in the month of July and after another 4-hit night at the start of August earned his promotion to San Jose.
I'll leave you with some great prospect video and photos from Alex Pavlovic at yesterday's camp day. This is about all we're going to get of prospect info this summer and it won't last for much longer, sadly. You have to click on link to get to Pav's Instagram page, or just follow him on IG.
Have a wonderful — and safe — weekend everyone. I'll be back with more content next week.